MICROFIBER CLOTHS
ANTIMICROBIAL TREATED CLOTHS
MICROFIBER CLOTHS
ANTIMICROBIAL TREATED CLOTHS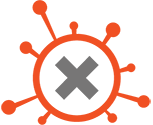 ANTIMICROBIAL TREATED CLOTH
Using Screen Shine® with our ultra-soft antimicrobial microfiber WHOOSH! cloth cleans your devices and leaves them shining like new.
SAFE AND EFFECTIVE FOR ALL DEVICES





MICROFIBER CLOTHS
The W! cloth is made of premium woven microfiber that's been treated with an antimicrobial agent to prevent the growth of odor-causing bacteria. That means our cloths don't smell!
Plus, microfiber is ultra-fine — 50 to 100 times thinner than human hair. The tiny woven loops make it easy for our cloths to pick up and hold microscopic dirt, dust, and gunk.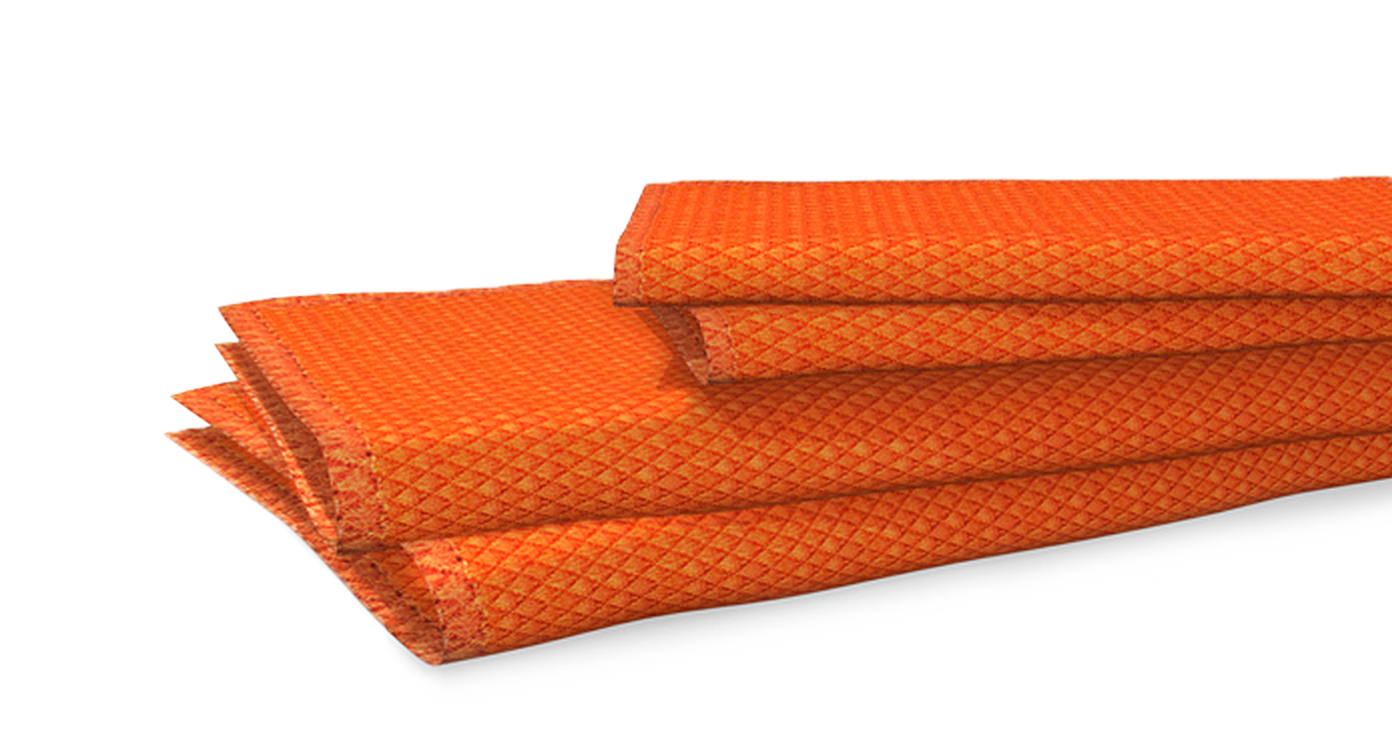 Available Sizes
Our antimicrobial microfiber W! cloths are included with all of our products.

STANDARD W! CLOTH
6 x 6 in (15 x 15 cm) cloth

PROFESSIONAL W! CLOTH
14 x 14 in (35.6 x 35.6 cm) cloth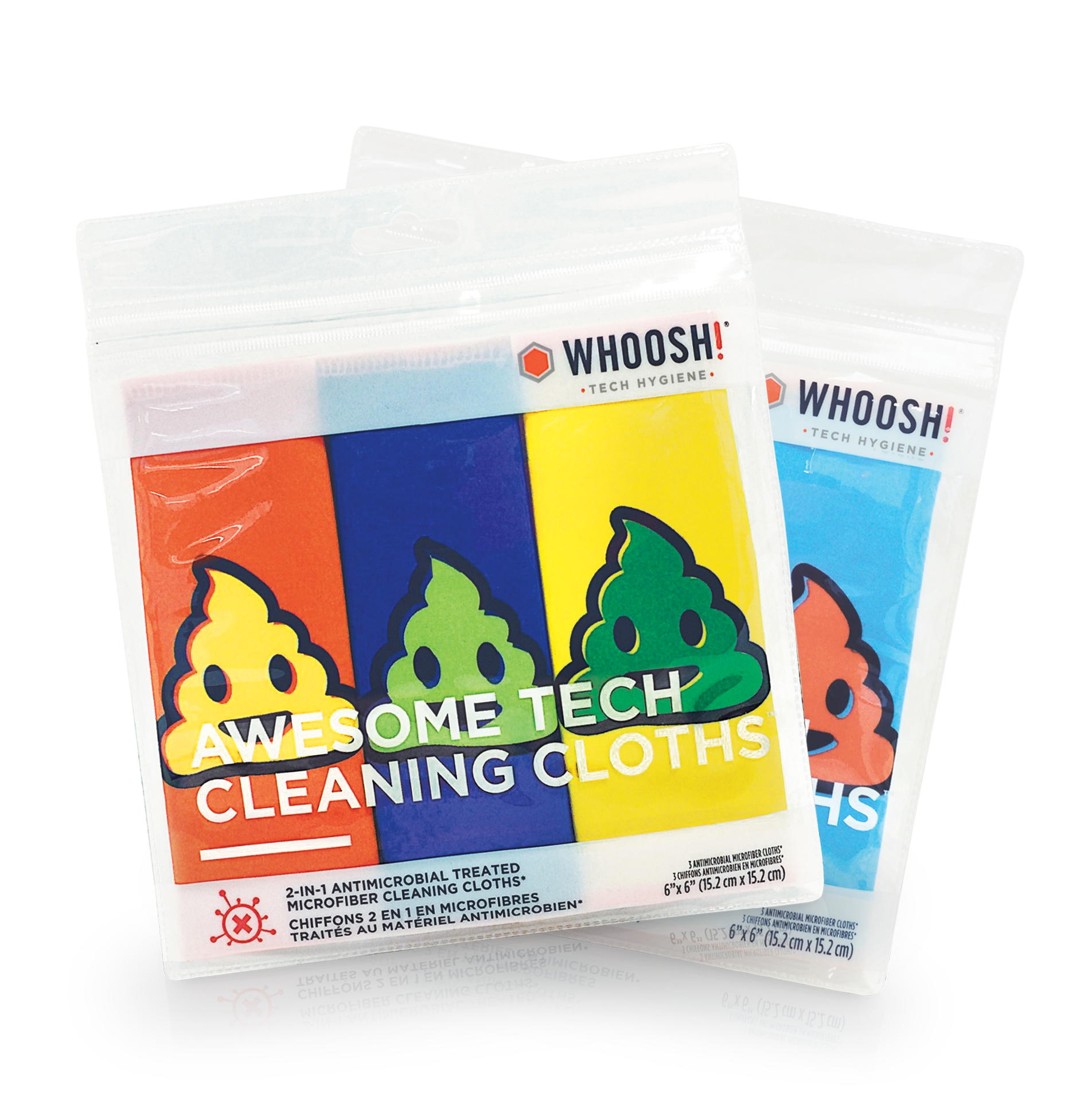 AWESOME TECH
CLEANING CLOTHS
Meet our super fun cleaning cloths for super clean gear. Like our bright orange W! cloths, these premium antimicrobial microfiber cloths keep your devices clean and polished. Clean with textured W! orange side. Polish with the designed side.
 
Series 1: Poo Emoji
Because your phone shouldn't be dirtier than your toilet seat.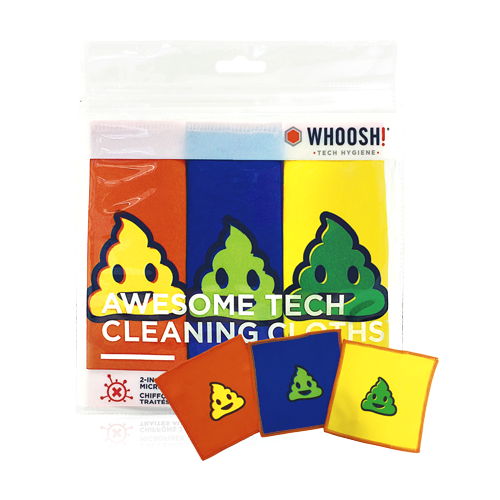 AWESOME TECH CLEANING CLOTHS
3-Pack of 6 x 6 in (15 x 15 cm) W! cloths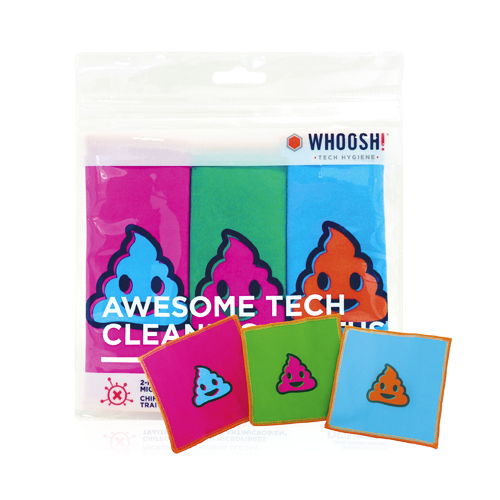 AWESOME TECH CLEANING CLOTHS
3-Pack of 6 x 6 in (15 x 15 cm) W! cloths
 
---